Join Kansas Policy Institute to learn more about important issues facing our state!
Doors Open: 7:30 a.m.
Program Begins: 8:00 a.m – 11:00 a.m.
What is a Candidate Policy Briefing?
Whether you're a current public official, a candidate for office, or a member of the general public, this event brings together non-partisan policy experts on numerous issues facing the State of Kansas. Our hope is that anyone who attends will walk away better informed about these pertinent topics.
It is important to note that Kansas Policy Institute is a non-partisan 501(c)(3) research and education organization, and does not directly or indirectly endorse or oppose any candidate or party for public office. In accordance with our mission, these Candidate Policy Briefings provide educational information to the public about broad economic and education issues that are important to our State.
What Will I Learn?
"Looking Back to Move Forward: Kansas Taxes and Our Economic Future"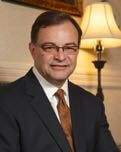 Kansas Policy Institute President, Dave Trabert, will discuss the various tax policies that the State of Kansas has adopted – both past and present – and how these policies affect economic growth in the state. He will also highlight his most recent book, "What's Really the Matter with the Kansas Tax Plan: The Undoing of a Good Idea."

Dave Trabert is President of Kansas Policy Institute. He is a frequent speaker to business, legislative and civic groups and also does research and writes on fiscal policy and education issues.  He is the lead author of the tax policy book What was Really the Matter with the Kansas Tax Plan. 
Trabert regularly testifies before Kansas House and Senate committees on state budget, tax and education issues and was an appointed member of the Kansas K-12 Student Achievement and Efficiency Commission, and his commentaries and editorials have been published by numerous media outlets, including: The Wall Street Journal, Investor's Business Daily, Forbes, The Washington Times, The Washington Examiner, TheHill.com and The Daily Caller.  His guest editorials have also been published in many Kansas newspapers, including the Wichita Eagle, Topeka Capital-Journal, and the Kansas City Star.
He graduated cum laude from West Liberty University with a degree in Business Administration.

"Solving the Student Achievement & School Funding Puzzle"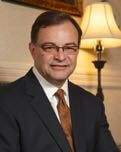 The State of Kansas has faced decades of school finance litigation, while simultaneously struggling with raising student achievement – particularly among low income and at-risk student populations.
Dave Trabert will explore some of the variables driving these problems and discuss possible policy solutions for solving this decades-long student achievement and school funding puzzle.


"Finding Jobs for the Next Generation: A Workforce Development Study"

Nick Jordan, former Kansas State Commerce Secretary and Distinguished Fellow at University of Kansas' Brandmeyer Center for Applied Economics, will share a newly released workforce development study.
Nick will bring his years of experience as an economist in government and the private sector when answering the perennial question: "Where are the jobs?"
The study will answer many questions about the current job market, and what our kids might expect as they enter the workforce.

"Constitutional Hurdles to Student Focused Education"

The Kansas Coalition for Fair Funding will outline the legal challenges that the State of Kansas faces in moving towards a more student-focused educational system.
Giving a brief overview of the current Kansas constitution, The Kansas Coalition for Fair Funding will also discuss some of the possible legal and policy solutions that citizens and policymakers have at their disposal.


When & Where is it?
The Candidate Policy Briefing will be held at The Jayhawk Club (1809 Birdie Way, Lawrence, KS 66047). Doors will open at 7:30 a.m. and runs from 8:00 a.m. – 11:00 a.m. on Wednesday, September 19, 2018.
The event is free of charge and open to the public. Space is limited. Please RSVP to reserve your seat.