KPI's Advisory Council consists of business and community leaders from around the state. The Council supports the work of KPI by serving as an extension of the Board of Trustees and staff in understanding the issues facing Kansas. Members share KPI's work through their individual networks and raise awareness about the need to protect personal liberty and individual freedom.
Most importantly, the Council provides regular feedback to KPI about the issues facing Kansans in the members' hometown, industry, and across the state.

Brian Everist – Mission Hills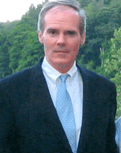 Brian D. Everist is president and CEO of Intercontinental Engineering-Manufacturing Corp. Intercon is a 55 year-old manufacturing firm headquartered  in Kansas City, MO with additional facilities in Louisiana; the company traces it roots to several family-owned businesses dating back to 1876. Intercon specializes in the design, fabrication, machining, and assembly of heavy machinery while serving the defense, heavy industry, and marine transportation markets. Mr. Everist has previously served as a board member with Commerce Bank of Kansas City and TSM Services, Inc. He is also active in the community as a past member of both the Business Council Steering Committee at the Nelson-Atkins Museum of Art and the Young Presidents' Organization. He is a 1973 graduate of Harvard University and earned his MBA from the University of Chicago in 1977.
Mike Garvey – Wichita

Mike Garvey is the president and CEO of Builders, Inc., a position he has held since 2007. Builders, Inc. was founded in 1941 and remains a leader in south central Kansas in residential, commercial, and industrial real estate development. Prior to joining Builders, Mr. Garvey worked in the entertainment industry in Los Angeles and New York. An English Literature graduate of Principia College, he is active in the community and lives in Wichita with his wife and daughter.
David Harvey – Overland Park

Ethelmae Humphreys – Joplin, Missouri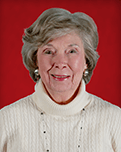 Ethelmae C. Humphreys, a graduate of the University of Kansas, is the Chairman of the Board of Directors of TAMKO Building Products, Inc., a family business founded by her father in 1944.  In addition to her duties at TAMKO, she is the president of two family foundations:  the E. L. Craig Foundation and the J. P. Humphreys Foundation.  She currently serves on the boards of the Cato Institute, the National Right to Work Legal Defense Foundation, and the Foundation for Economic Education.  She is the widow of J.P. Humphreys, an active advocate for liberty and free markets.  They had three children.

Ron Nolan – Louisburg

Mr. Nolan founded Nolan Real Estate Services, Inc. in 1972 as a firm specializing in the multi-family and hospitality industries. NRES provides a full-range of services including acquisitions and due diligence analysis, asset and property management, and disposition and consultation. It currently serves as the management affiliate of KCVG and maintains a regional office in Phoenix, Arizona and has over 300 employees while managing over 9,500 units nationwide. Mr. Nolan is a 1964 graduation of the Miami University of Ohio.

Nick Powell – Mission Hills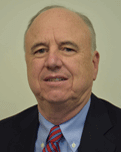 Mr. Powell is the majority shareholder and president of Colt Energy, Inc., a Kansas oil and gas exploration and production company. Prior to forming Colt in the early 80's, Mr. Powell was involved in the management of Overland Energy, Inc. This company was a wholly owned subsidiary of YRC Corporation (formerly Yellow Freight System, Inc.) and engaged in investment in oil and gas exploration and production. Mr. Powell is currently chairman of the Kansas Independent Oil & Gas Association. He is past president of the Eastern Kansas Oil and Gas Association and currently serves on its board of directors and is a member of the executive board of the National Stripper Well Association. Mr. Powell also serves on the boards of Country Club Bank and the Linda Hall Library in Kansas City, Missouri and is past Chairman and currently serves on the board of Powell Gardens, a public botanical garden 30 miles east of Kansas City. Mr. Powell received his B.A. in Economics from Tulane University in New Orleans in 1975. 

Colby Sandlian – Wichita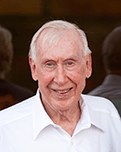 Colby B. Sandlian has been in the commercial investment real estate business for a career spanning over 57 years. His real estate career includes activities as a broker and investor/developer involved in all aspects of the real estate brokerage industry. He received the professional designation Certified Commercial Investment Member in 1969. Mr. Sandlian has been a member of the Society of Exchange Counselors since the early 1970's, and served as its President in 1981. The U-Stor mini-storage division of Sandlian Realty and Investments currently comprises 73 projects in twelve states, totaling in excess of four million square feet of self-storage facilities. In 2005 he was honored with a Lifetime Achievement Award from the Kansas CCIM Chapter and the Wichita State University Center for Real Estate.
Jon Schulte – Shawnee Mission

Mr. Schulte has over 30 years of experience in investment real estate and is currently a developer and partner with Cohen-Esrey Development and Cohen-Esrey Capital. He is primarily responsible for acquisition and rehabilitation of apartment projects throughout the Midwest. A licensed real estate broker in both Kansas and Missouri, Mr. Schulte also has national experience as a provider of consulting services to clients of Ernst & Young, L.L.P. Now specializing in affordable housing he previously worked on commercial and retail developments. Mr. Schulte is a Dean's List graduate of the University of Missouri – Columbia's Trulaske College of Business.

John Shawver – Wichita