Raul Brito – Wichita

Raul F. Brito is president of Wichita-based Brito Oil Company, Inc., a company he founded in 1985. Brito Oil operates wells in Kansas, Colorado, and Texas and remains very active in oil and gas exploration. He previously operated six Burger King franchises in Kansas and currently partners in the running of 11 Applebees locations in three Canadian provinces. A 1985 geology graduate from the University of Kansas, Mr. Brito is on the board of directors of the Independent Petroleum Association of America, the Kansas Independent Oil & Gas Association, the University of Kansas Geology Associates Advisory Board, and the Wichita Collegiate School Alumni Association.
Martin K. Eby, Jr., Member Emeritus – Wichita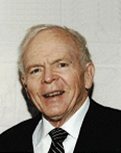 Mr. Eby is the past president and chief executive officer of Martin K. Eby Construction Co., one of Kansas' oldest and largest construction firms. A life-long Kansan, Mr. Eby attended Wichita public schools and graduated from Kansas State University in 1956 with a degree in Civil Engineering. He married his wife Melodee in 1955 and together they have three children and 12 grandchildren. He has also served on the Board of numerous organizations including AT&T Communications Inc., Intrust Bank, Southwest Federal Savings and Loan, United Savings and Loans, YMCA, Youth Entrepreneurs of Kansas, Students in Free Enterprise, Kansas Economic Education Foundation, United Way, his church, and many others.
Dr. S. Jim Farha, MD – Wichita
Dr. Farha, a native of Lebanon, emigrated to the United States in 1950 before settling in Wichita with his family. Dr. Farha and his brother founded Wichita Surgical Group, P.A. – now known as Wichita Surgical Specialists, P.A. – in 1964. This surgical practice would eventually grow into one of the largest independent, private surgical practices in the United States. Dr. Farha has served on numerous community and health-related boards. He was also a co-founder of what grew into the Kansas Health Foundation and was a clinical professor at the University of Kansas School of Medicine-Wichita. He also currently serves on the board of the Greater Wichita YMCA.

David Gibson, Vice Chairperson – Mission Hills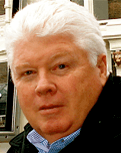 Mr. Gibson has been a member of the Kansas City Board of Trade for over forty years where he has served as Chairman and as a member of the Board of Directors several times. He is also a former member of the Chicago Board of Trade. He has served as a member of the Board of Directors of the National Grain and Feed Association, the Board of Directors and the Executive Committee of the National Grain Trade Council, the Board of Directors of the Future's Industry Association, the Board of Directors of the Commodity Markets Council, and as a member of the National Future's Association. He has served as Chairman and as a member of the Board of Directors of The Welcome House in Kansas City, MO. He is currently a member of the Board of Directors of the Saint Luke's Health System.

Chuck Mackey – Overland Park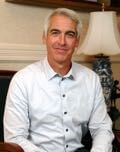 Phyllis Nolan – Louisburg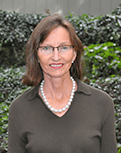 Ms. Nolan brings a career's worth of business experience and civic leadership to KPI. She served in several executive positions with Hallmark Cards, Inc. until 1997, and subsequently served as the president of a specialty catalog/retail clothing company with production operations in South America and sales operations in the United States and Europe. These experiences allowed Ms. Nolan to witness firsthand how government bureaucracies erect hurdles and prevent entrepreneurs from creating value for their customers. Ms. Nolan brings a strong passion for education as well and served as the Project Director for the Teacher Development Coalition at the University of Kansas and the board chair of the Kansas Board of Regents. She is involved with many other civic and women's organizations and received her MBA from Rockhurst College in Kansas City, Missouri.

Priscilla O'Shaughnessy – Wichita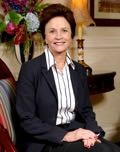 Mrs. O'Shaughnessy is a native Ohioan who has lived for the past 40 years in Wichita. She graduated from St. Mary's College Notre Dame, with a degree in political science. Raising six children has been the centerpiece of her life. Priscilla has served for over 20 years as a board member of the Wichita Center for the Arts (now Mark Arts), and has recently been named as a lifetime honorary trustee. She has served as a leader in development at the Wichita Collegiate School. Priscilla and her husband have been active in YPO (Young President's Organization), particularly in the Intercontinental Chapter, where they led the group through Central Asia. She has also served as an advisor to Kansas gubenatorial administrations and is on the board of the American Conservative Union.

George Pearson, Board Chair – Wichita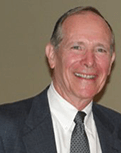 Mr. Pearson worked for nearly three decades for the Koch family as manager of various Koch Foundations and for Koch Industries in various corporate positions including Director of Public Affairs. In addition to KPI, he has served as an officer or director of state and national think tanks including the Institute for Humane Studies and the Cato Institute. He has also served on the Boards of numerous Wichita non-profit organizations including the Salvation Army Advisory Council, the Wichita Area Chamber of Commerce and Goodwill Industries. Mr. Pearson is currently a member of the Board of Directors of Atlas Network. He is involved in real estate development and investment as an individual investor and as a principal in Industrial Development Investors, LLC.
Robert L. Smith, Jr. – Mission Hills

Mr. Smith is a co-founder of C3 Capital, LLC,  a Kansas City based private equity firm which manages three funds totaling $450 million.   C3 focuses on investing in small businesses throughout the U.S. and has invested in over 50 businesses since its founding in 2002.  Prior to co-founding C3 Capital,  he worked in a variety of positions at Koch Industries, Inc. over the course of 14 years.  Mr. Smith has a B.S. in Petroleum Engineering from the University of Kansas and an MBA from the University of Chicago.
Nestor Weigand – Eastborough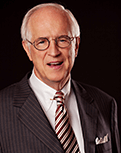 Mr. Weigand is CEO and Chairman of the Board of J.P. Weigand & Sons, Inc.; a Wichita-based real estate firm he joined in 1961, after retiring from the U.S. Army where he would attain the rank of Captain. He has served as the president of both the Wichita Area Association of Realtors and the Kansas Association of Realtors. Beyond the state level, Mr. Weigand has been a director of the National Association of Realtors since 1978 and is active with the International Real Estate Federation, of which he was the president in 2000-2001. He is also active in his community having served in leadership positions with the Institute of Logopedics (Heartspring), the Kansas Health Foundation, the Kansas Highway Commission, and the Wichita Area Chamber of Commerce. He is presently the chairman of Wesley Medical Center and a director of Regal Entertainment. Mr. Weigand earned his BBA in Finance from the University of Notre Dame.
---
Dave Trabert, President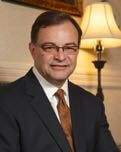 Dave Trabert is President of Kansas Policy Institute. He is a frequent speaker to  business, legislative and civic groups and also does research and writes on fiscal policy and education issues. His published work includes "A Five-Year Budget Plan for the State of Kansas," "Student-Focused Funding Solutions for Public Education," "Removing Barriers to Better Public Education," "An Historical Perspective of State Aid, Tuition and Spending for State Universities in Kansas" and "Volume III: Analysis of K-12 Spending in Kansas," a primer on K-12 finance. Trabert regularly testifies before Kansas House and Senate committees on state budget, tax and education issues and was an appointed member of the Kansas K-12 Student Achievement and Efficiency Commission. He serves on the Tax and Fiscal Policy Task Force and co-chairs the Education Finance Joint Working Group for the American Legislative Exchange Council. His commentaries have been published by The Wall Street Journal, Investor's Business Daily, Forbes, the Washington Examiner, The Washington Times, TheHill.com and The Daily Caller. His guest editorials have also been published in many Kansas newspapers, including the Wichita Eagle, Topeka Capital-Journal, Hays Daily News, Kansas City Star, Hutchinson News and Manhattan Free Press. He graduated cum laude from West Liberty University with a degree in Business Administration.
James Franko, Vice President

In addition to his role as vice president, James serves as KPI's policy director. In this role he is responsible for much of the organization's outreach, policy analysis, and communications efforts. James brings experience from across the free-market movement including time on Capitol Hill and with the National Center for Policy Analysis, a Dallas based think tank. While on Capitol Hill, he handled a variety of policy issues and spent time as a staff member within the Kansas delegation. James has published opinion pieces in such places as The DailyCaller and the Washington Times as well as policy briefs while working for the National Center for Policy Analysis. A Kansas native and Wildcat, James was raised in Stilwell and graduated from Kansas State University in 2005. At K-State, James received his Bachelor of Business Administration while dual majoring in marketing and entrepreneurship and earning a minor in economics.
Robert Young, Secretary & Treasurer