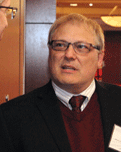 David Dorsey is a Senior Education Policy Fellow with Kansas Policy Institute. His primary emphasis in this role is combining his time spent as a public school teacher with policy research on issues related to K-12 finance, student achievement, and education reform. Prior to joining KPI, David spent 20 years as a public school elementary teacher, seventeen in Kansas. He was both a classroom and specialty teacher and served in various leadership capacities in those schools. David finished his teaching career with eight years as a mathematics interventionist at Lowman Hill Elementary School in Topeka USD 501 working with at-risk students. Prior to teaching he spent 15 years working in state and local government in Arizona as a city administrator,  research analyst for the Phoenix Police Department, and a program evaluator for the largest state agency in Arizona. He earned a Master of Arts in Political Science from Arizona State University with an emphasis on research and statistical analysis in 1980.  David was born and raised in South Dakota and received a BS degree from the University of South Dakota in 1977 with a major in Political Science and a minor in Economics. E-mail David here.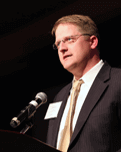 James Franko is the Vice President and Policy Director at Kansas Policy Institute. In this role he is responsible for much of the organization's outreach, policy analysis, and communications efforts. James brings experience from across the free-market movement including time on Capitol Hill and with the National Center for Policy Analysis, a Dallas based think tank. While on Capitol Hill, he handled a variety of policy issues and spent time as a staff member within the Kansas delegation. James has published opinion pieces in such places as The DailyCaller and the Washington Times as well as policy briefs while working for the National Center for Policy Analysis. A Kansas native and Wildcat, James was raised in Stilwell and graduated from Kansas State University in 2005. At K-State, James received his Bachelor of Business Administration while dual majoring in marketing and entrepreneurship and earning a minor in economics.  E-mail James here.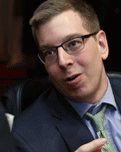 Patrick Parkes is Kansas Policy Institute's Fiscal Policy Analyst. He will focus on maintaining KPI's transparency portal, KansasOpenGov.Org, as well as  researching tax and fiscal policy in the Sunflower State. Patrick holds both a B.A. in Political Science and an M.A. in Political Science/Civic Leadership from the University of Illinois at Urbana-Champaign. He co-authored a joint graduate thesis with his Civic Leadership Program cohort focused on the systemic factors influencing higher education affordability and accessibility in the United States. In addition to his fiscal policy research, his interests and projects have centered primarily on the U.S. Disability Rights Movement and the phenomenon of civic engagement more broadly. Patrick hails from Grand Rapids, Michigan. E-mail Patrick here.


Scott Phillips, JD serves as Development Director for Kansas Policy Institute and works out of Overland Park. His primary emphasis is advancing KPI's vision and mission through growth and strategic partnerships with the businesses, organizations and citizens of Kansas. Prior to KPI Scott spent 15 years in education including service as CEO of one of California's largest and most successful charter schools, recognized three times as one of America's Best High Schools by US News & World Report under his leadership. During this time Scott was also the co-owner of a very successful bookstore and tutoring center for home school students. Prior to his service in education Scott served as Assistant General Counsel with the Alliance Defense Fund, defending the freedom of individuals across the nation. Scott began his career in private practice as a litigator of civil rights cases involving the First Amendment rights of students and parents. Scott still serves as an expert consultant in this type of litigation today.
Scott has governed, managed, and consulted for numerous non-profit organizations giving him a unique level of experience in the strategic growth and development of organizations from the board level to the significant individual supporters that make operations a reality. Scott was born in Topeka and graduated from Creighton University School of Law in 1990. E-mail Scott here.
Jeff Romine serves as a Development Officer for Kansas Policy Institute. In this role he works to promote KPI's fundraising efforts through building meaningful partnerships with the businesses, organizations, and citizens of Kansas. He also supports the daily operations of the Wichita Office.
Jeff attended Fort Hays State University where he studied Political Science. Prior to joining Kansas Policy Institute, Jeff worked extensively in the private security industry, including for corporations and government.
Jeff is a proud Wichita native. In his spare time, Jeff is a freelance narrator and voice actor. He can also be found reading good books, spending time with his wife and two children, and serving in his church community. E-mail Jeff here.
Dav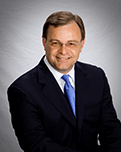 e Trabert is President of Kansas Policy Institute. He is a frequent
speaker to business, legislative and civic groups and also does research and writes on fiscal policy and education issues.  His published work includes "A Five-Year Budget Plan for the State of Kansas," "Student-Focused Funding Solutions for Public Education," "Removing Barriers to Better Public Education," "A Historical Perspective of State Aid, Tuition and Spending for State Universities in Kansas" and "Volume III: Analysis of K-12 Spending in Kansas," a primer on K-12 finance.
Trabert regularly testifies before Kansas House and Senate committees on state budget, tax and education issues and was an appointed member of the Kansas K-12 Student Achievement and Efficiency Commission. He serves on the Tax and Fiscal Policy Task Force and co-chairs the Education Finance Joint Working Group for the American Legislative Exchange Council. Trabert is also a member of the Speakers Bureau at The Friedman Foundation for Educational Choice.
His commentaries have been published by The Wall Street Journal, Investor's Business Daily, The Washington Times, THEHILL.com and The Daily Caller.  His guest editorials have also been published in many Kansas newspapers, including the Wichita Eagle, Topeka Capital-Journal, Hays Daily News, Kansas City Star, Hutchinson News, Manhattan Free Press, Tonganoxie Mirror and the Sabetha Herald.
He graduated cum laude from West Liberty State College with a degree in Business Administration. E-mail Dave here.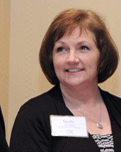 Beth Wasko is the Administrative Assistant at Kansas Policy Institute. She is responsible for daily operations in the Overland Park office. She also assists in the maintenance of KPI's website and publishes KPI's newsletters and other electronic communications. Born and raised in Overland Park, Beth graduated from K-State with a degree in marketing. Prior to joining KPI, she worked at American Century Investments for 15 years and as a freelance proofreader and editor. Beth enjoys spending time with her husband and five children, and is active in her church community and her childrens' schools. E-mail Beth here.