The 25 highest paid employees at Johnson County Community College each took home well in excess of $100,000 in the 2017 school year and some of them received double-digit pay increases.  Data provided through an Open Records request and posted to KansasOpenGov.org shows President & CEO Joseph Sopcich was paid just shy of $325,000.  Two welding trainers made the top 25 list at $135,473 and 121,940.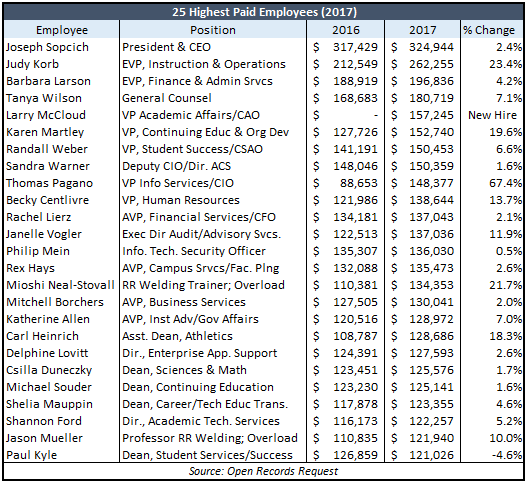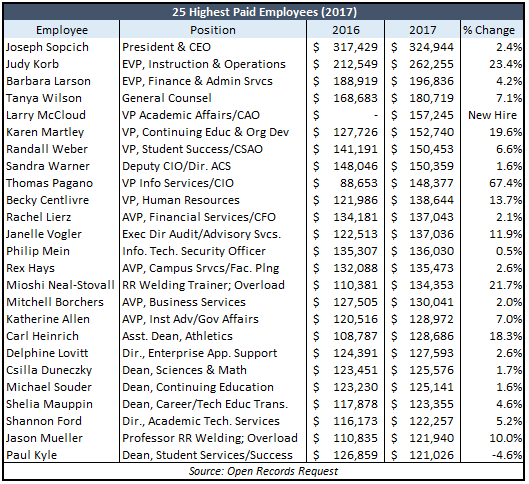 Welding trainers do quite well at Johnson County Community College, as do custodial supervisors, maintenance supervisors and campus police officers.  Five more welding trainers collected over $100,000 and one was just shy of $85,000.  JCCC has four custodial supervisors who were paid more than $87,000 and four maintenance supervisors paid more than $77,000.  Three police officers collected more than $75,000.
The complete payroll listing for Johnson County Community College can be downloaded here.  The data includes all types of pay but benefits are not included.