New data from the Bureau of Labor Statistics (BLS) show 9,100 private sector jobs were added in Kansas last year.[i]  Preliminary reports showed Kansas with small job losses last year but BLS updates prior years' data each March, and now shows Kansas with a small gain.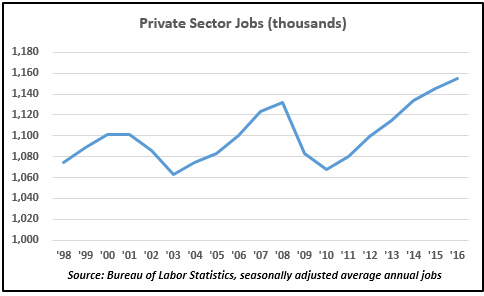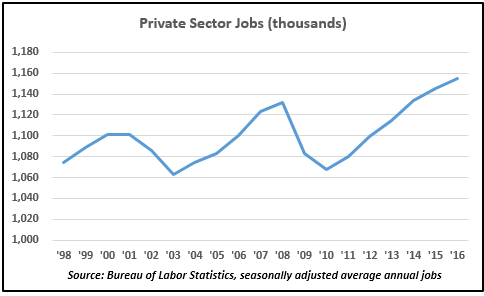 While growth was positive, the annual growth rate of 0.8% was suppressed by ongoing economic challenges in two key industry segments of farming and oil & gas.  Maps prepared by the Department of Revenue clearly show declines in areas of the state that are more dependent upon those industries but gains elsewhere.
BLS regional job changes also bear this out.  With the exception of Manhattan, metro areas added jobs last year but the non-metro areas had a small decline.  A similar patter exists over the last four years.  Most metro areas had respectable gains, with Wichita even showing improvement despite challenges in aerospace.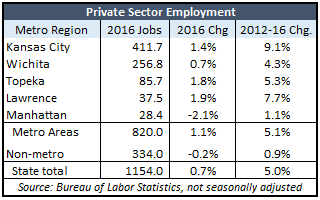 The new data was released last Friday but to our knowledge, only The Sentinel has thus far reported that jobs actually increased last year.
____________
[i] Average annual basis, seasonally adjusted